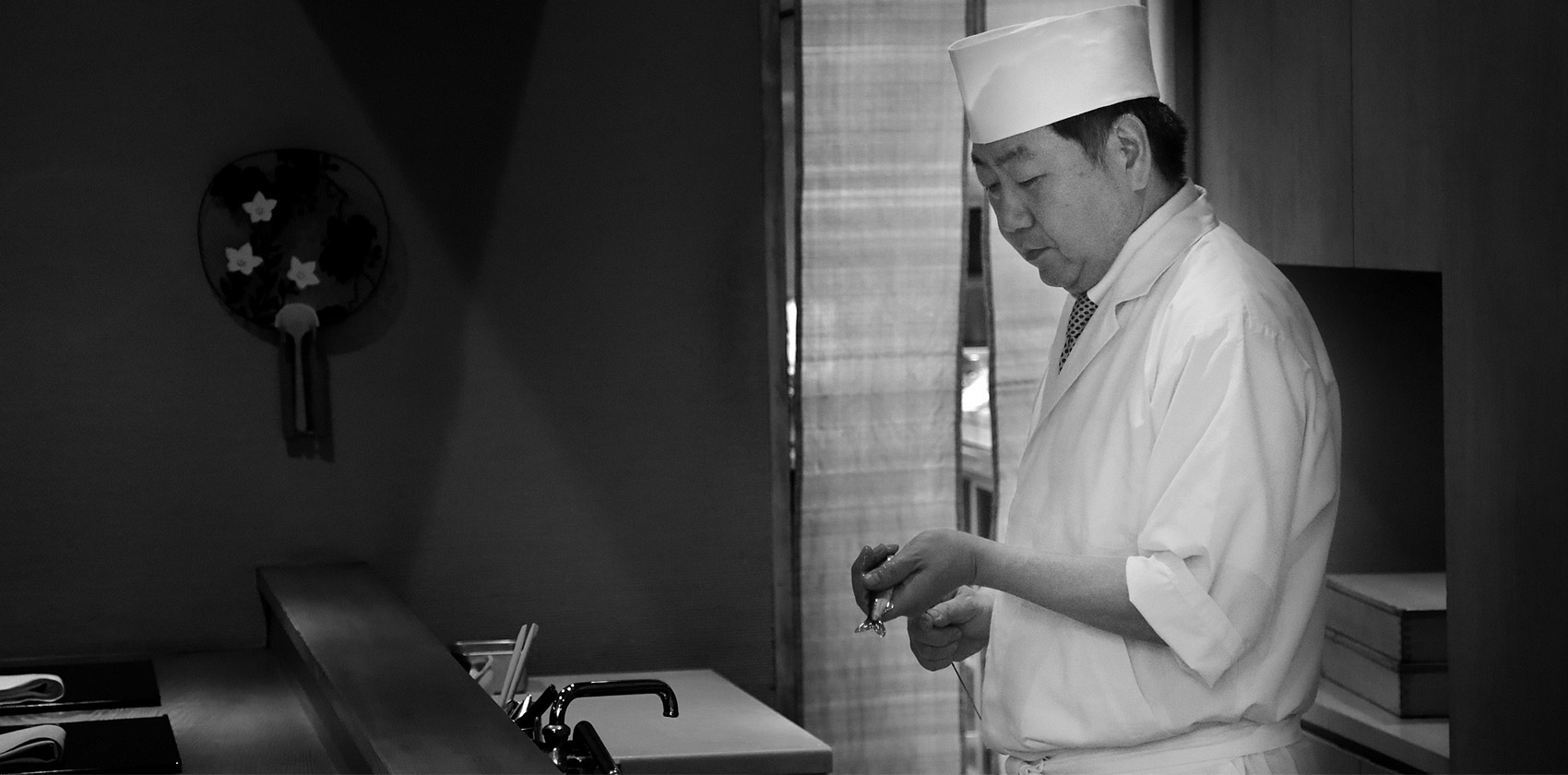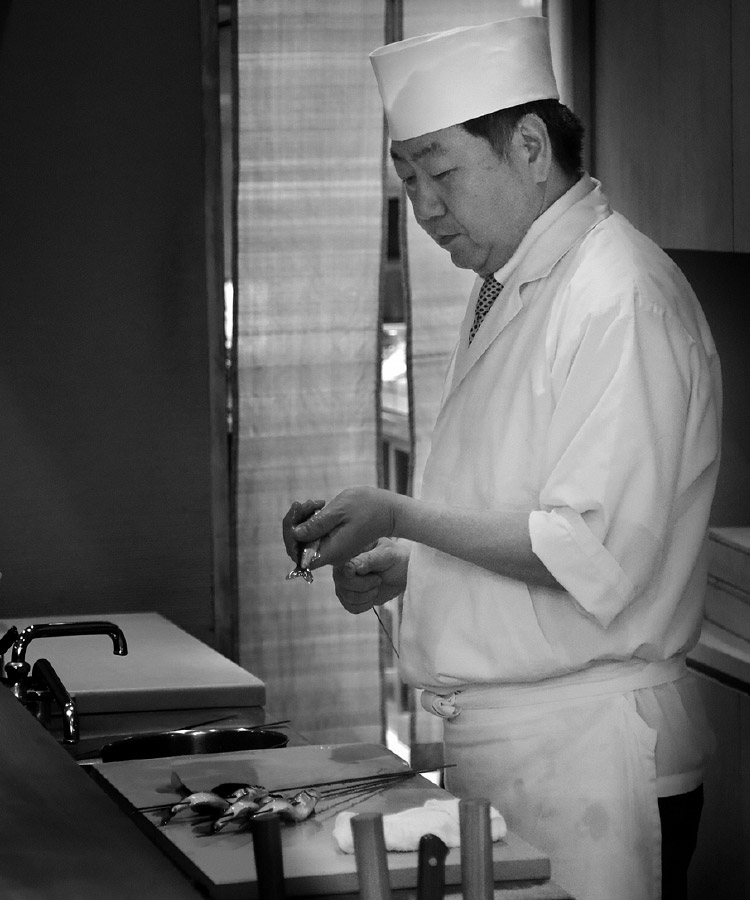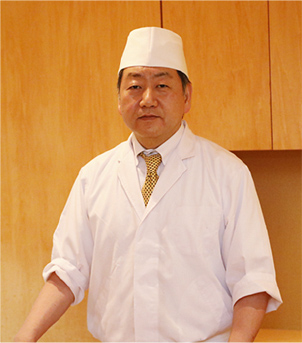 Head Chef
Mr. Keiichi Okamoto

1966 Born in Okayama, Japan
1986 Served his apprenticeship in Japanese restaurants around Osaka area
1996 Started serving as the head chef at a Japanese restaurant in Roppongi, Tokyo
2004 Started serving as the head chef at Ginza Toyoda


Listed for 14 consecutive years in the Michelin Guide Tokyo (2008-2021)

Thank you for visiting Ginza Toyoda's website.

I have been serving as the head chef at Ginza Toyoda since it opened.
It is part of my daily routine to visit a local market to purchase fresh seasonal ingredients
at the peak of their tastiness. Using such quality ingredients, we offer our customers
the best seasonal Japanese dishes with cordial hospitality and exceptional service
tailored to each individual customer's needs.

Our goal is that whenever you visit us, you always feel warm and satisfied with everything
and leave with plans to return.

While you are waiting for your dishes to cook, please enjoy the pleasant sound and
wafting aroma of the Kaiseki dishes being prepared.
We hope you will spend a tranquil time in the sophisticated and vibrant atmosphere of
the Japanese Kappo-style restaurant.